FUNDAMENTAL SKILLS, CLEAR STRUCTURE, ACCOUNTABILITY
ALL GUITAR LESSONS & SMALL GROUP CLASSES ARE ONLINE, DUE TO COVID-19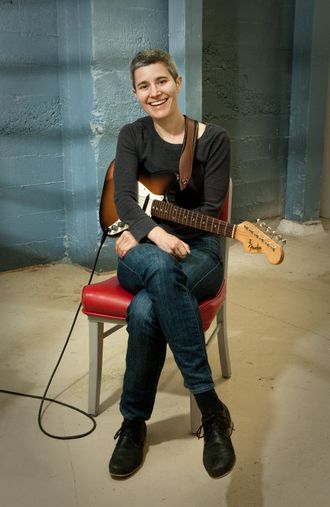 I'm a little different than other guitar instructors because I teach the fundamentals of music using a clear structure that I tailor to each student's goals and learning style. 
Students develop a strong skill set to use in all kinds of musical situations, and many of my students perform all over the country, in various styles, earning their living from music. 
I wrote The Guitar Lesson Companion method book series to help make teaching and learning the fundamentals of music easier and more effective, and today thousands of guitarists use these books! 
Maybe you've hit a plateau, your guitar lessons lack the structure you need, or you are a complete beginner and you want to build solid foundation. Use this method book series with me, your current teacher, or with my free online guitar course to get more out of your guitar.
---
NOTE: I transitioned my Capitol Hill Guitar Studio in Seattle online, due to the pandemic. I continue to offer lessons via FaceTime/Skype, and I'm now located in Augusta, Maine.
Contact Susan Palmer: LeadCatPress@gmail.com
TESTIMONIALS
Lyle Brewer, Faculty at Berklee College of Music: If you're interested in learning how to play guitar in a way that would get you ready for music school or if you're a guitar teacher looking for a book for your students, I can't recommend her book enough.
Barton Truscott, Student: Susan Palmer is a guitar teacher without parallel. She helps you build your skills one step at a time, with appropriate challenges, constructive tips, and genuine encouragement. In person or on-line, her lessons inspire!
Jonathan Newkirk, Student: Susan is a dedicated music instructor who really cares about her students. Her curriculum provides the fundamentals that allow you to play ANY style of music.
Mai Li Pittard, Pro Musician and Teacher: I can't recommend "The Guitar Lesson Companion" enough; it's well-laid out, it progresses at a reasonable pace, and everything you could possibly want to cover for a versatile skillset is included.