FUNDAMENTAL SKILLS, CLEAR STRUCTURE, ACCOUNTABILITY
ALL GUITAR LESSONS & SMALL GROUP CLASSES ARE ONLINE, DUE TO COVID-19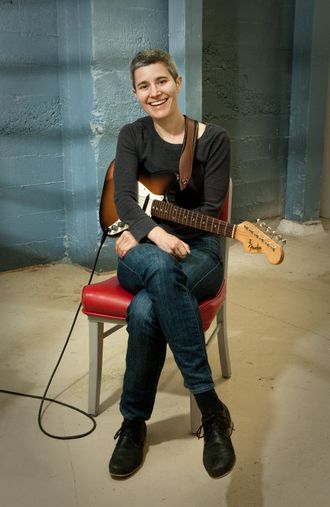 I'm a little different than other guitar instructors because I teach the fundamentals of music using a clear structure that I tailor to each student's goals and learning style. 
Students develop a strong skill set to use in all kinds of musical situations, and many of my students perform all over the country, in various styles, earning their living from music. 
I wrote The Guitar Lesson Companion method book series to help make teaching and learning the fundamentals of music easier and more effective, and today thousands of guitarists use these books, including faculty at Berklee College of Music and Long Island University.
Maybe you've hit a plateau, your guitar lessons lack the structure you need, or you are a complete beginner and you want to build solid foundation. Use this method book series with your current teacher, with my free online guitar course, or with me by taking online private lessons or small group guitar classes. Monthly Newsletter with Class Schedule.
---
NOTE: I transitioned my Capitol Hill Guitar Studio in Seattle online, due to the pandemic. I continue to offer private lessons and group classes online, and at the moment, I'm in Augusta, Maine.
Contact Susan Palmer: LeadCatPress@gmail.com
TESTIMONIALS:
Lyle Brewer, Faculty at Berklee College of Music: If you're interested in learning how to play guitar in a way that would get you ready for music school or if you're a guitar teacher looking for a book for your students, I can't recommend The Guitar Lesson Companion enough.
Adam Levy, Recording Artist and Composer: Whether you're an avid student or a dedicated teacher, I'd recommend The Guitar Lesson Companion, Volume One as a keystone of your practice.
La Femme Pendu: After playing guitar for more than half of my life, no methodology has had a greater impact on my technique than Susan's approach. Her well-rounded blend of theory and practice has transformed my relationship to the fretboard and filled the gaps in my education. Cannot recommend enough for the beginner and advanced alike.
James Erickson, Guitar Instructor at Long Island University, New York: As a guitar teacher, one of my long-standing issues has been finding a complete method to get students started on a path that balances sight reading and theory. Finally, after years of selecting from several method books, I now have a complete source for my students.
Jonathan Newkirk, Student: Susan is a dedicated music instructor who really cares about her students. Her curriculum provides the fundamentals that allow you to play ANY style of music.
Jonathan "Dr. Capital" Patterson, DMA: Former college music professor: University of Southern California, University of North Texas, Musicians Institute: Susan Palmer's book solves all my materials and organization problems and lets me focus on actually teaching.