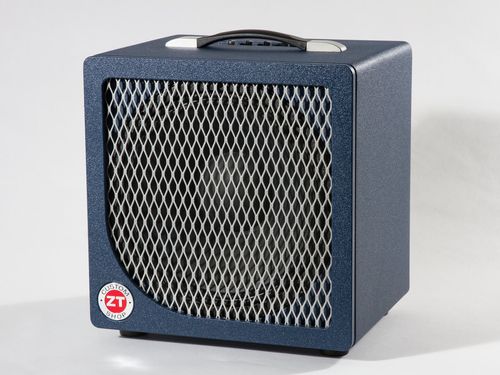 I'm thrilled to showcase ZT's Custom Shop Jazz Club amplifier in my Seattle guitar studio on Capitol Hill. I've been a fan of ZT's Lunchbox Junior Amp for years because of its small size, awesome power, ease of use, and pure sound. The Jazz Club amp takes these features to a whole new level. I know how important it is to play through an amp before purchasing, so I'm making myself available for serious inquires, by appointment only. I can't wait for you to hear ZT's Jazz Club amp!
Check Out the Reviews:
Check out the amp that John Pizzarelli plays! Make an appointment today!
ZT CUSTOM SHOP JAZZ CLUB AMP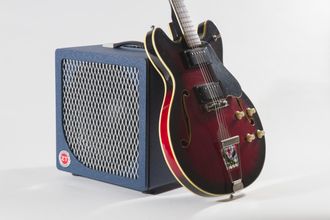 The Jazz Club is a 12" combo with 220 watts of power designed with, and for, jazz guitarists, offering abundant headroom and natural, uncolored sound. Weighing in at about 25 pounds, it makes loading out at the end of the night a breeze. Its elegant, midnight blue finish can glisten in the spotlight or disappear in the shadows – and the tough-as-nails, industrial-grade paint is as roadworthy as it gets.   
   
The Custom Shop takes our original mission – to make musicians' lives easier by providing lightweight, compact, high-quality amps with minimal, yet effective, controls – to the next level.   
​Every ZT Custom Shop product is built in our lab in Benicia, California. We source components as locally as possible, and every major part is made in the USA.  
FEATURES  
Custom designed ultra-power 12" neodymium speaker  

Hand-made plywood/MDF cabinet  

Standard finish: industrial-grade lightly textured paint - midnight blue  

External Speaker Output (able to drive external and internal speaker simultaneously)  

DI Output (XLR - speaker voiced)  

EFX Loop  

Reverb (spring-type)  

Internal Speaker Mute  

Switchable 115V/230V for international use