FUNDAMENTAL SKILLS, CLEAR STRUCTURE, ACCOUNTABILITY
ALL GUITAR LESSONS & SMALL GROUP CLASSES ARE ONLINE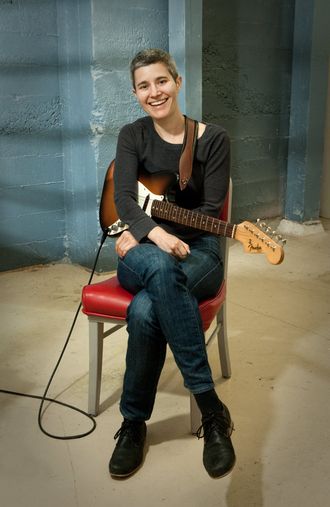 I'm a little different than other guitar instructors because I teach the fundamentals of music using a clear structure that I tailor to each student's goals and learning style. Students develop a strong skill set to use in all kinds of musical situations, and many of my students perform all over the country, in various styles, earning their living from music. 
I wrote The Guitar Lesson Companion method book series to help make teaching and learning the fundamentals of music easier and more effective, and today thousands of guitarists use these books, including faculty at Berklee College of Music and Long Island University.
Maybe you've hit a plateau, your guitar lessons lack the structure you need, or you are a complete beginner and you want to build solid foundation. Send a message if you think we might be a good fit, or check out my Monthly Class Schedule, which includes one FREE small group class each month!
---
NOTE: I transitioned my Seattle Capitol Hill Guitar Studio online in March 2020. While online learning isn't for everyone, my students have been surprised to learn that studying guitar online with me is not only convenient, but also highly effective, and fun! 
Contact Susan Palmer: LeadCatPress@gmail.com
TESTIMONIALS:
Adam Levy, Recording Artist and Composer: Whether you're an avid student or a dedicated teacher, I'd recommend The Guitar Lesson Companion, Volume One as a keystone of your practice.
Jason, Student: She gracefully strikes a balance between patience and expecting her students to do their best. I tried a couple other teachers and realized they didn't have any real method to their teaching; it was as if every class they were just winging it. Not Susan. She's created a remarkable (and challenging) guitar study program that is also very enjoyable.
Lyle Brewer, Faculty at Berklee College of Music: If you're interested in learning how to play guitar in a way that would get you ready for music school or if you're a guitar teacher looking for a book for your students, I can't recommend The Guitar Lesson Companion enough.
Jakob, Student: In my case her method has succeeded where years of private lessons, self-study, and a university program failed. As someone who has had a greater-than-average number of instructors, I count her among the very best.
Mark Goldenberg, guitarist/composer/producer: The Guitar Lesson Companion is so well put together and has become an invaluable aid for getting my students to learn to read notes, decipher written rhythms, and to learn the entire fretboard.
Bess, Student: Susan's structured approach feels very grounded and comfortable, and the way she holds me kindly and firmly accountable to practice has pushed me to grow and be more confident in my playing. She is probably the most brilliant teacher you will ever meet.