Hello, Fellow Guitar Teacher!
Teaching guitar is not an easy gig, but it's a very important part of what we do as musicians. While we each have a unique way of prioritizing, explaining, and applying musical concepts, most of us agree there are certain concepts that are important for all guitarists to understand.
The Guitar Lesson Companion series has all the fundamental concepts, and it organizes them in a way that makes teaching easier, more effective, and fun. Unlike other method books, this method book series takes you and your students seriously!

Most Guitar Method Books: 
+ Don't have enough exercises 
+ Use exercises/songs that are not fun or very effective 
+ Cut corners and skip or brush over important concepts 
The Guitar Lesson Companion Series:
+ Gives you a flexible, clear, structure that doesn't tell you how to teach 
+ Contains all the important concepts, with tons of good sounding exercises 
+ Each have a spiral binding, so the books stay open on your music stand 
Learn more about: The Guitar Lesson Companion, Volume One 
Learn more about: The Guitar Lesson Companion, Volume Two
Whether you teach private lessons, group classes, webcam lessons, or in a school, this method book works with your teaching style and your students' needs.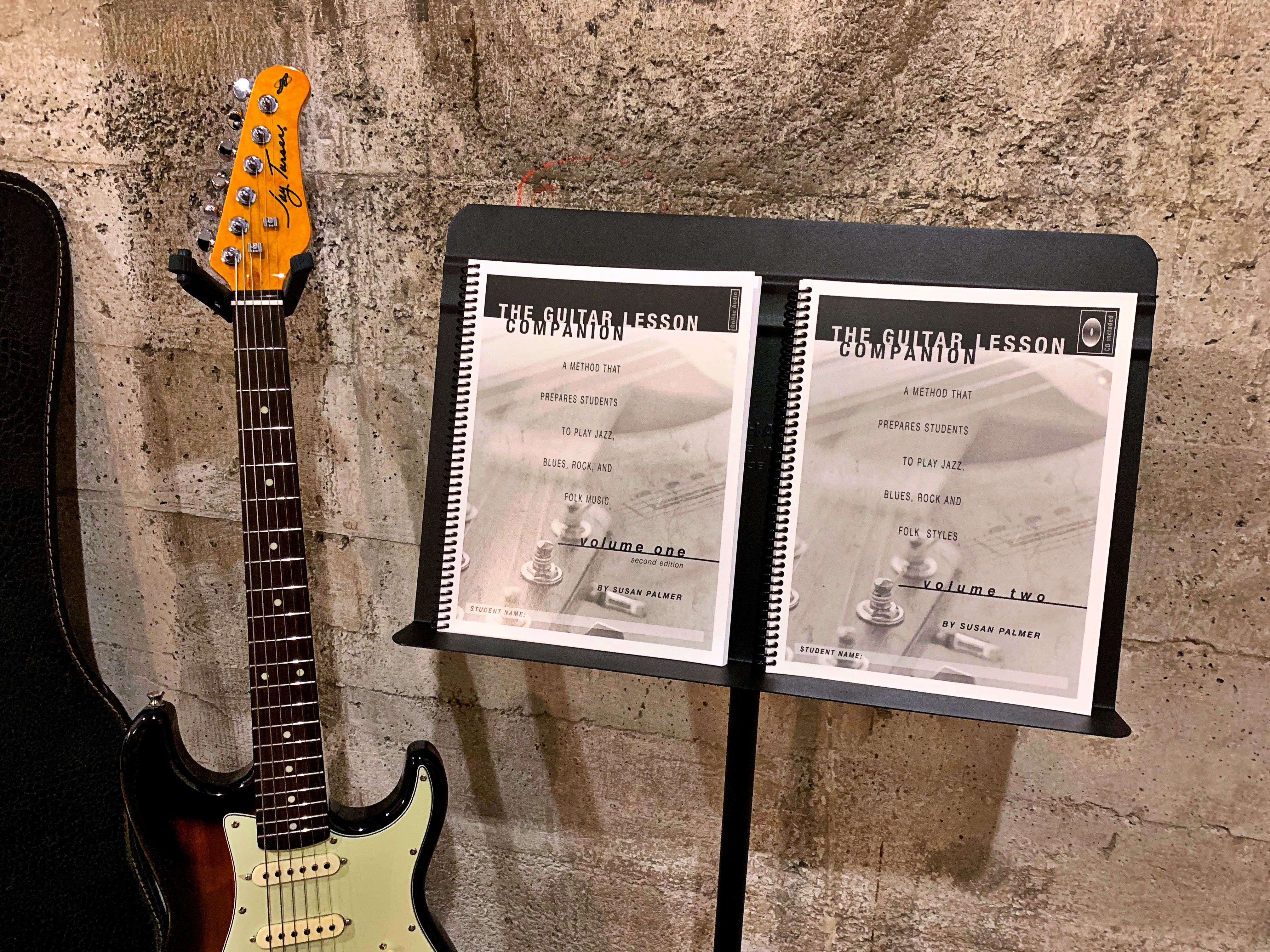 What Guitar Teachers Are Saying:
Magdalena Abrego, Pro Musician and Teacher: MagdalenaAbrego.com The Guitar Lesson Companion" is an excellent teaching tool in that it covers a wide range of foundational material while also remaining focused on content that is appropriate for the beginner/intermediate player. Utilizing this book, from day one, with a student, will prove to be immensely helpful for any teacher, and I cannot recommend it enough!
Mai Li Pittard, Pro Musician and Teacher: I can't recommend this text enough; it's well-laid out, it progresses at a reasonable pace, and everything you could possibly want to cover for a versatile skillset is included. 
Mike Booth, Guitar Teacher: Most guitar books have one or two exercises and then you are off to the next concept. Her book has several exercises where you see the notes and others where you have to write in the notes! I have never seen a book that does that!
Gia Murray, Pro Guitarist: Using the Guitar Lesson Companion will provide a solid launchpad for playing all kinds of music on the guitar and does so in a very short period of time. The common lament from adult students is, "I should have learned to read music." Well here's the perfect method to do just that.
Steve L. Guitarist: This book is exactly what I was looking for.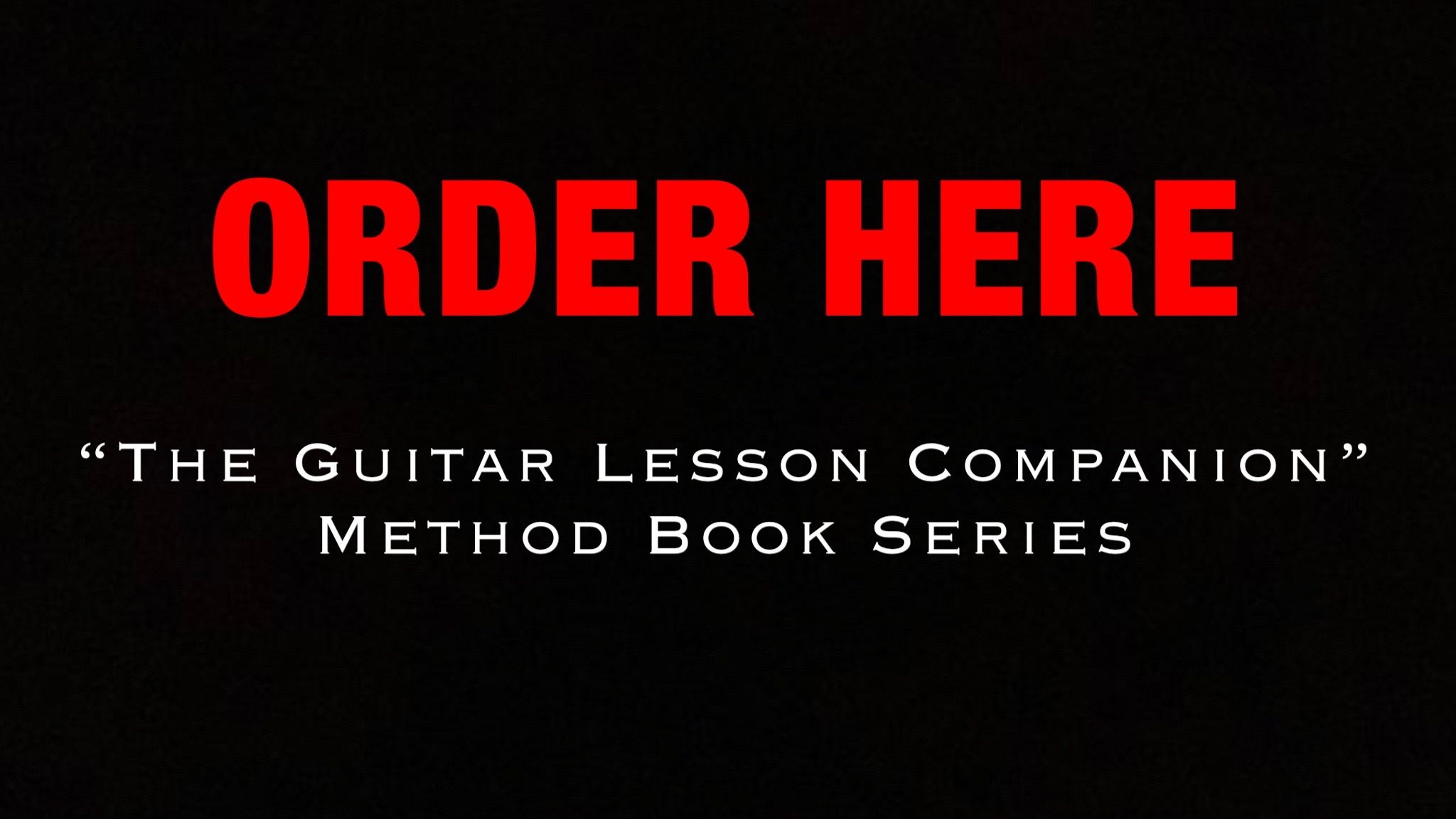 Questions? Let's Meet!
Do you think this might be a good book for your students? Let's set up a meeting via Skype or FaceTime so I can help you figure that out. Email me: LeadCatPress@gmail.com
Susan Palmer teaches jazz, blues, and rock guitar styles via webcam (due to COVID-19.) She is the author of The Guitar Lesson Companion Method Book Series, which is used by thousands of teachers and students in over 10 countries, including faculty at Berklee College of Music. Palmer was the guitar instructor at Seattle University from 2006-18, she taught at University of Washington's summer jazz workshop in 2018 and 2019, she was music instructor at Seattle Girls School for the 2016-17 school year, and she created and taught, "The Rock Project" at Cornish College of the Arts from 2010-15. Palmer's current and former students perform regularly throughout the country.
POPULAR ARTICLES BY SUSAN PALMER